All the latest news from our staff and their achievements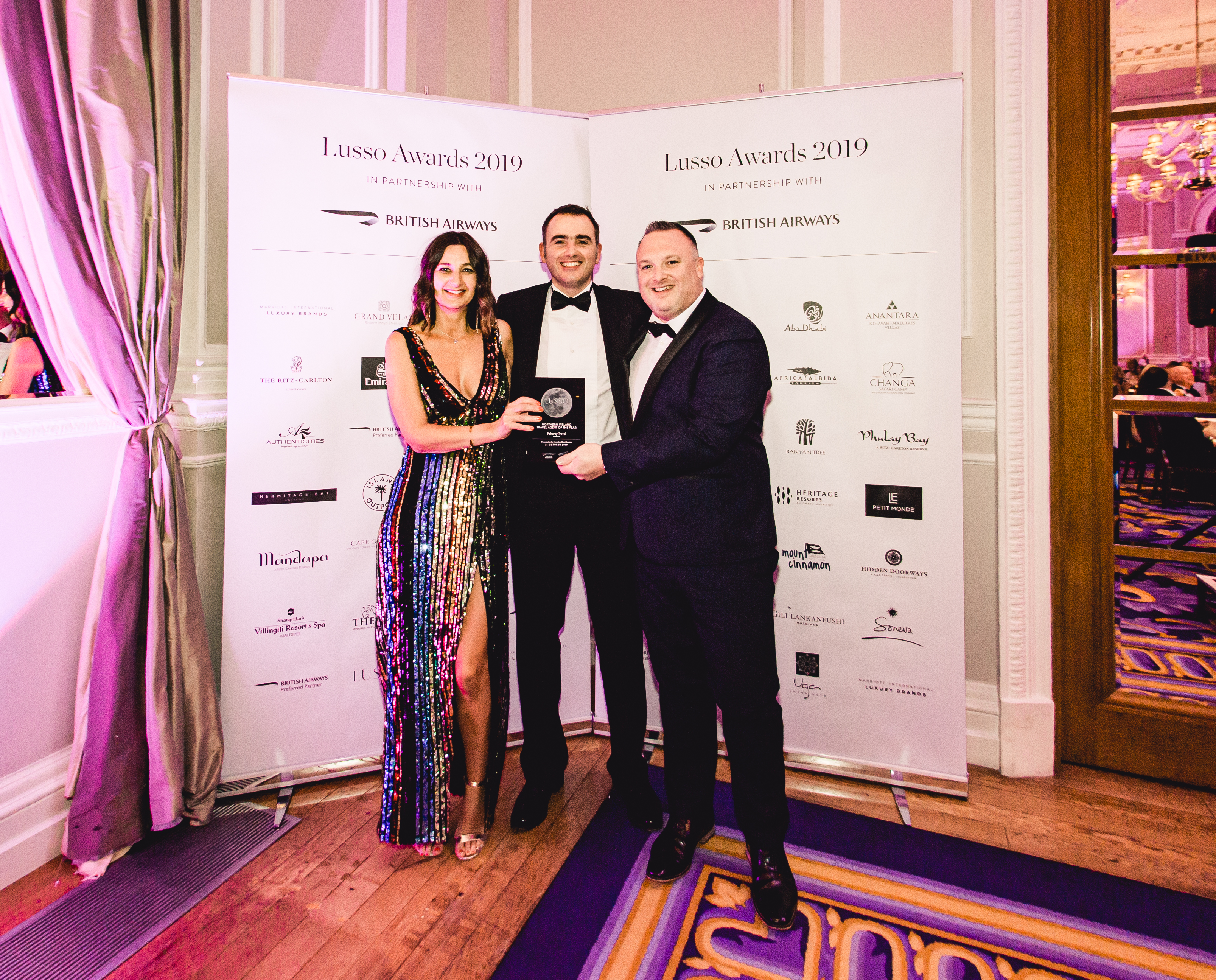 Delighted to have won Northern Ireland Agent of the year at the Lusso awards held at the Corinthia Hotel in London on 31st October.
This is the 7th time in 9 years we have won this award.
We are delighted to announce we are the Outstanding Achievement for Ireland winners at the Carrier Luxury Travel Awards! Here is Chandra receiving the award for us! We look forward to accomodating your luxury travel plans throughout the coming year!

 Kuoni increases brand awareness in Northern Ireland
Feherty Travel join Kuoni's portfolio of Partner Stores
Premium travel brand Kuoni has secured a partnership with independent travel agent Feherty Travel this week, giving them a presence in Northern Ireland for the first time. 
Feherty Travel who have been in business for 45 years and have an experienced team of seven travel consultants, are the latest to join Kuoni's network of partner stores taking the total up to eleven.
As a partner store Feherty Travel remain fully independent with both parties benefiting from this new venture. 
Feherty Travel will receive marketing budget and in-store POS, training alongside Kuoni staff, educational places and are featured on the back of Kuoni brochures as well as on the website where customers can book appointments direct.
For Kuoni the partnership will secure distribution and take the brand closer to a new customer base in Northern Ireland.
Scott Parker, MD of Feherty Travel said, "We share the same customer service values and passion for travel as Kuoni with a loyal base of customers looking for tailor-made holidays worldwide to relaxing beach breaks in the Indian Ocean and Caribbean, all of which Kuoni offer, so becoming a partner store felt like a natural fit."
Kuoni's move to welcome Feherty Travel to its portfolio is part of an ongoing strategy that shows its commitment and investment to the trade.
Brad Bennetts, National sales Manager for Kuoni said "The strategy that we have with our partner stores is strong and continues to work. The investment we are making with Feherty Travel is all about working hand-in-hand with a key trade partner and sharing best-practice to build more business together."
Due to the predicted increase in business Feherty Travel will begin recruiting this week for an additional travel consultant to join their experienced team.