All the latest news from our staff and their achievements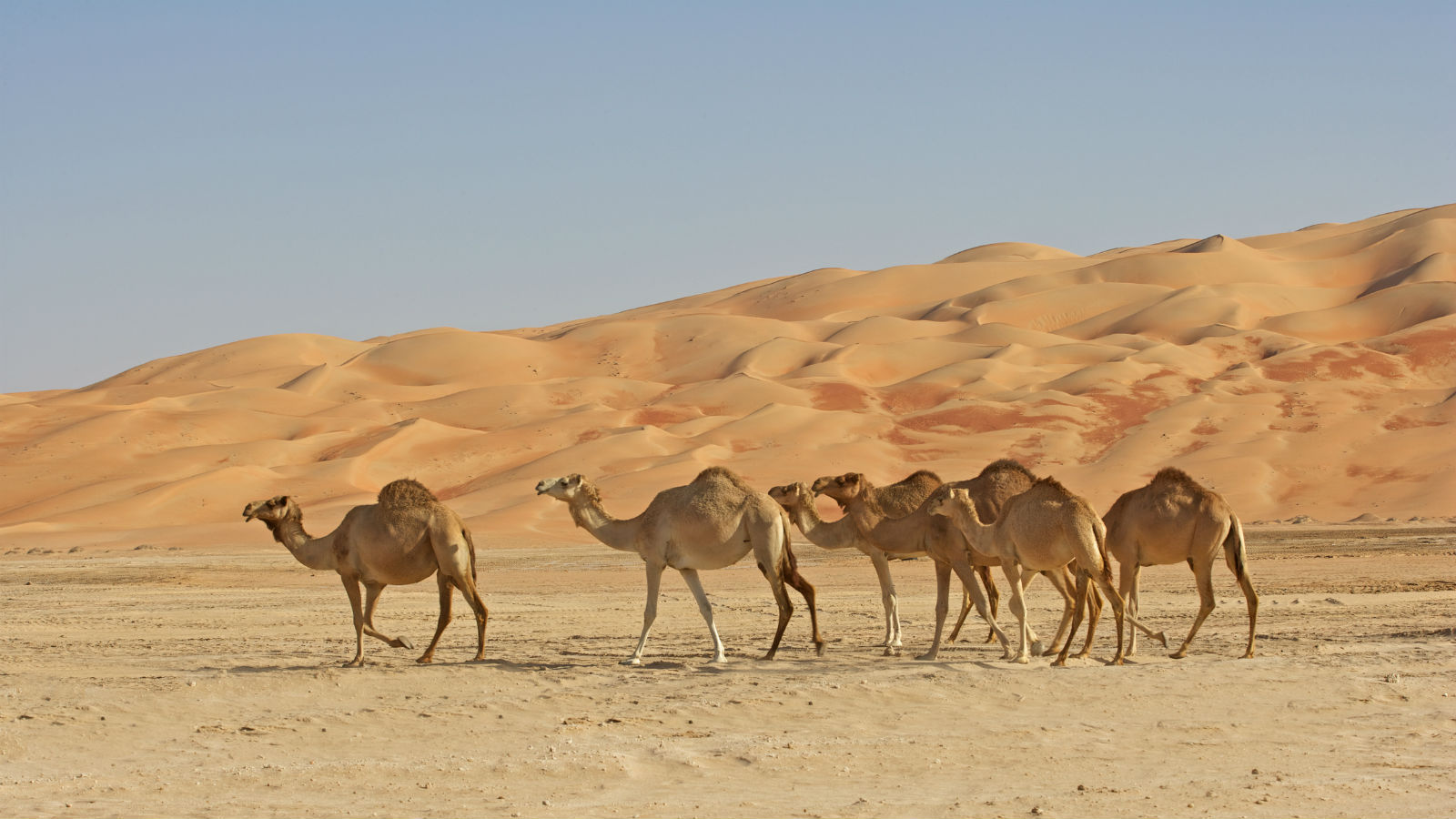 In September I was fortunate to embark on a five night, trip of a lifetime to Oman. The trip was organised in conjunction with luxury tour operators Lusso with whom Feherty Travel have a strong working relationship . Having previously visited the hugely commercialised metropolis of Dubai, I was looking forward to sampling a more authentic side to the Middle East. This anticipation was far surpassed as it proved to be an unforgettable experience.
We met at Heathrow on Saturday 14th September for an overnight flight to Muscat. The flight was provided by Oman Air and is the only direct flight between the UK and Oman. After a seven and a half hour flight we landed in Muscat early the following morning. After making use of the arrivals lounge we had a seamless trip through immigration to our first transfer to the Five Star Chedi Hotel.
As our first destination The Chedi set a high standard for the rest of the trip. Here we basked in ultimate luxury with a minimalist feel. We were each fortunate to have a Chedi Club Suite, which had the added bonus of a complimentary mini-bar with decanters of gin, vodka and whiskey available. After a couple of hours relaxing by one of three beautiful pools we were treated to a city tour of Muscat, including the Souk markets. It was immediately apparent that this was authentic Arabia. The bustling sights and sounds coupled with the smells of the market were a million miles away from the man-made edifices of Dubai.
Upon returning to The Chedi it was time to ht the gym. The Chedi has a gym that is unlike any other in any luxury hotel I have ever resided in. It's mahogany floors and aromatic candles make it a unique and special place and it would compel you to go. After a relaxing swim in the longest pool in the Middle East, it was time for a full site inspection followed by dinner. The Chedi doesn't have many restaurants but the main restaurant is fabulous. We had a sumptuous dinner here with a couple of drinks and headed to bed.
We awoke the next morning and readied ourselves for the 1500km round trip from Muscat to the incredible Nizwa Mountains. This trip would take in a few traditional Omani villages and the vast Omani desert before returning to Muscat. Our ground handlers Zahara tours ensured the journey was made in comfort providing three land cruisers for the nine of us travelling,
After an enjoyable drive we arrived at our first destination in the late afternoon, the Sahab Hotel in Jabal Al Akhdar. This picturesque hotel lies 2500m above sea level and provides the most amazing views of the Nizwa Mountains. The atmosphere in the Sahab hotel is extremely chilled out which was necessary after such a long journey during the day. The swimming pool and Jacuzzi overlook the gorge giving stunning views and allowing you to relax in what seems like paradise. The Sahab is a dry hotel but you are permitted to bring your own alcohol to the restaurant, which provides simple and tasty food. As we are resourceful travellers we had accommodated for this by filling our voss water bottles with the complimentary spirits from The Chedi. This led to a very relaxed evening in spectacular surroundings.
Our third day began with a leisurely breakfast prior to us once more hitting the road. We left the mountains and started our decline amidst the most beautiful scenery. We were lucky to take a swim in one of the deepest 'wadis' (riverbeds) in the Muscat area. This was an exhilarating experience as we jumped from bridges into fresh water filled with fish. As we approached our desert stopover, we experienced a large sandstorm. As the wind whipped the sand around us, it was remarkable just how quickly you can lose your bearings. Although painful at the time, it was an amazing experience.
Our desert night camp was a permanent walled structure with a tented roof and it provided a luxurious oasis in inhospitable surroundings. As you might expect this was a small resort based around desert activities. Here we spent an enjoyable couple of hours 'Dune Bashing' in specially adapted 4X4 vehicles. Afterwards we met in the bar an enjoyed a fantastic bbq dinner washed down with a bottle of Chablis. Our evening progressed with a mixture of Arabian music and our own music allowing for a fantastic night under the stars.
On day four we headed back to Muscat along the coast road to our final destination where we would remain for the last two nights, the Shangri-La Barr Al Jissah resort. This is a massive resort made up of three separate hotels: The four star family resort Al Waha, the five star corporate wing Al Bandar and the five star deluxe Al Husn, which was to be our home for the next two evenings. The complex takes about 30 minutes to walk across and has a great variety of restaurants and bars leading to an amazing atmosphere. Apart from a visit to the magnificent Grand Mosque on our penultimate day, the last day and a half was very much spent at leisure to enjoy this amazing resort.
Our final night was very much a relaxed affair in the hotel's Al Fresco Bars. Here, my male colleagues and I unveiled the traditional Arabic dress we had bought during the trip, the Dish-Dash. Although very comfortable and fitting in Oman, it will be a while before you spot me wearing this around Bangor. All too soon the night had concluded and the following morning our trip of a lifetime ended with the flight back to London.
It is fair to say that during my time in Oman I fell in love with the place. The Omani people are always friendly and courteous and it is possible to view both spectacular desert and coastal scenery. It will not be long before I am back to this amazing destination..